Personal Injury Attorneys
Representing individuals in Chicago and across Illinois to help win their personal injury cases
Our personal injury attorneys are dedicated to representing individuals in personal injury matters in Chicago and Illinois cases. If you have suffered a personal injury due to the negligence of a third party, you should contact a personal injury attorney as soon as possible.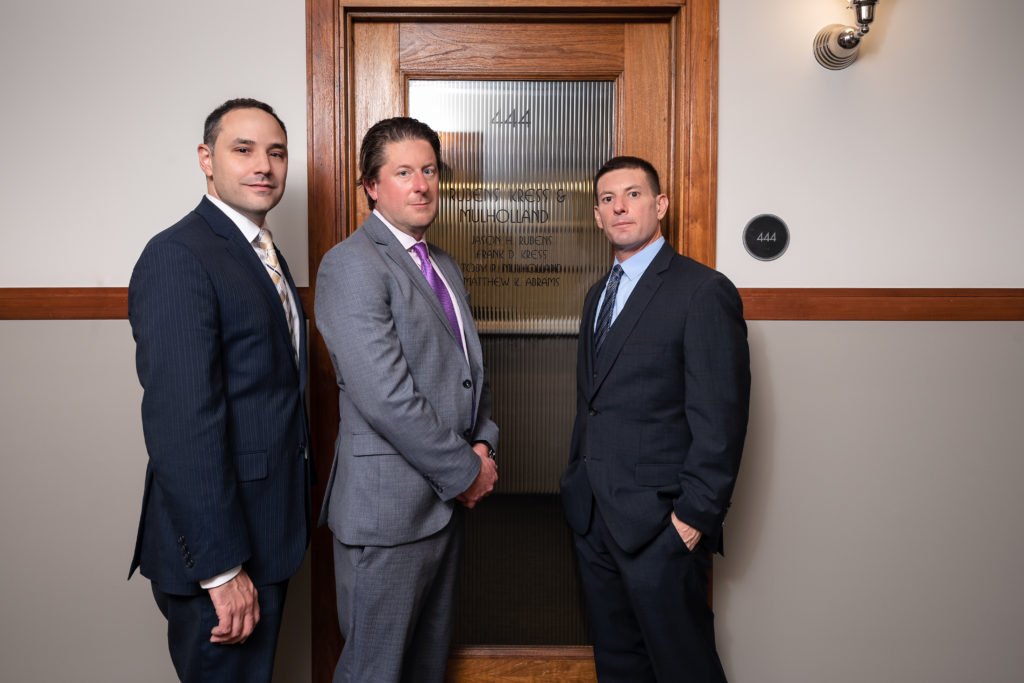 Deciding whether to bring forward a personal injury claim
Your ability to move forward with a personal injury claim is often dependent on the following factors:
You have suffered physical harm due to the actions of another person.
You are able to prove that another party was at least partially responsible for your personal injury.
You have acted quickly enough to preserve your right to initiate a claim — this includes seeking medical attention and hiring an Illinois personal injury lawyer to help guide you through the process.
It is important to note that you do not need to prove that you were harmed intentionally. Many Illinois personal injury cases are the result of mistakes or inattention from the party causing the injury. Even in cases where you were partially at fault, you may still be able to move forward with your Illinois personal injury claim. Every situation is different, so the best course of action is to consult an attorney for guidance on your case.
---
"My personal experience with Rubens Kress and Mulholland was extremely professional along with a great deal of common courtesy towards my wife and I. Mr. Mulholland always called back in a short period of time which speaks volumes to their professional courtesy. I appreciated everything Toby Mulholland has done with regards to my situation. I have and will always continue to recommend Rubens Kress and Mulholland law firm."
---
Types of personal injury cases
Chicago personal injury attorneys at Rubens Kress & Mulholland have extensive experience litigating the following types of injuries (and many more):
Accidents on personal property
Amputations
Asthma
Brain damage
Building discs
Car accidents
Carpal tunnel syndrome
Concussions
Cubital tunnel (extensive trial experience)
Death claims
Dog bites
Epicondylitis
Exposure to harmful materials
Fractures (displaces, non-displaces, spiral, operated and unoperated)
Herniated discs (operated and unoperated, cervical spine, lumbar spine)
Impingement Syndrome
Loss of Vision
Torn ACL
Torn Labrum
Torn Ligaments in Ankle
Torn Ligaments In Fingers
Torn Ligaments In Wrist
Torn Meniscus
Torn Rotator Cuff
Ulnar Entrapment
---
What to do if you've suffered a personal injury
If you have suffered a personal injury take the following steps:
Seek health care immediately.
Get names, address and phone numbers of all persons present when you suffered your personal injury.
Obtain a personal injury attorney as soon as possible. Do not give statements to anyone until you have spoken to a personal injury attorney who is experienced handling Chicago and Illinois cases.
---
Personal Injury Cases & Settlements
$369,500.00 for a client who suffered from a fractured clavicle with surgery and a fractured leg as a result of an accident caused by a semi truck.
$300,000.00 (Policy limits) for the victim of a dog attack that sustained permanent scars and an arm injury requiring surgery.
$175,000.00 for a client who required a cervical spine fusion due to a slip and fall accident at her apartment complex with heavily disputed liability that occurred during a power outage.
FAQs about Chicago and Illinois personal injury cases
What does a personal injury lawyer do?
These attorneys specialize in tort law, which includes both negligent acts and intentional acts. Personal injury attorneys provide legal representation and pursue compensation for victims of an accident. Learn more >

How are personal injury settlements paid out?
In some instances, personal injury cases are settled without going to court. Other times a lawsuit has to be filed because both sides do not agree on the liability or the extent of the damages or both. Often a case settles after various points of litigation such as after you give your deposition. Learn more >

How many personal injury cases go to trial?
Only a small number — the vast majority are settled outside of court. However, a good amount of cases settle only after a lawsuit is filed and the case is aggressively litigated and several depositions are taken. Learn more >

What Are Some of the Most Common Personal Injuries?
Personal injuries necessitating a lawsuit may be caused by a variety of factors, commonly including:
– Car accidents
– Dog bites
– Exposure to harmful materials
– Accidents on personal property
– Professional malpractice
To learn whether you can move forward with a personal injury claim, you should speak with an Illinois personal injury lawyer about your specific circumstances.
How Much Does It Cost to Hire an Illinois Personal Injury Lawyer?
While legal fees will vary depending on a variety of factors in your case, with Rubens, Kress & Mulholland there is never any fee unless you collect.
Get in touch for a free consultation.
Contact our team today to get started on your case. There are no fees unless you collect.
To get started, fill out the form below or call now at 312-201-9640.