Our lawyers have a proven record of success
At Rubens & Mulholland, we have a proud history of fighting for what's right, winning in the highest court in the state and helping countless injured individuals receive the financial compensation they deserve; all with the speed, efficiency, and hands-on care that larger firms lack.
$1,750,000.00
For a personal injury case involving a car accident victim.
$400,000.00
for a work comp case for a temp agency worker who suffered a massive hand injury in a factory.
$1,000,000.00
binding mediation award for a personal injury case where a car accident victim endured multiple fractures and a total knee replacement.
$375,594.00
for a work comp case involving a union carpenter with a surgically repaired bicep tendon.
We represent anyone who has suffered an injury in Illinois while at work or due to the negligence of another party.
Focusing exclusively on workers' compensation and personal injury cases, our attorneys can make sure you get the representation you deserve. When you work with our workers' compensation and personal injury firm, you will receive attentive counsel from accomplished attorneys. You'll also receive a free consultation and initial strategy and advice from an attorney. There are no fees unless we recover.
If you've suffered a work-related injury, you could be entitled to seek workers' compensation benefits in Illinois. Consult with one of our work comp attorneys to get help filing a claim.
The Illinois personal injury attorneys at R&Mmake sure that you and your personal injury case get the representation you deserve. Let our attorneys handle your case.
If you've been injured on the job – we can help you understand your rights and benefits. Contact us and receive a response within 2 hours.
We are a group of experienced Illinois attorneys who can help you file a claim and win your case
Proudly serving Illinois in workers' compensation and personal injury law, Rubens & Mulholland has been helping injured workers or those injured by the negligence of another since 2001. We uphold injured parties' rights through compassionate, attentive, and fast legal services that get results. If you've been hurt by a negligent third party or at work, our attorneys are here to help.
About Our Attorneys
Focusing exclusively on workers' compensation and personal injury cases, our attorneys navigate settlements and trials with comprehensive experience and understanding. We believe in:
Smaller caseloads per attorney
Transparent communication
Personalized attention and advice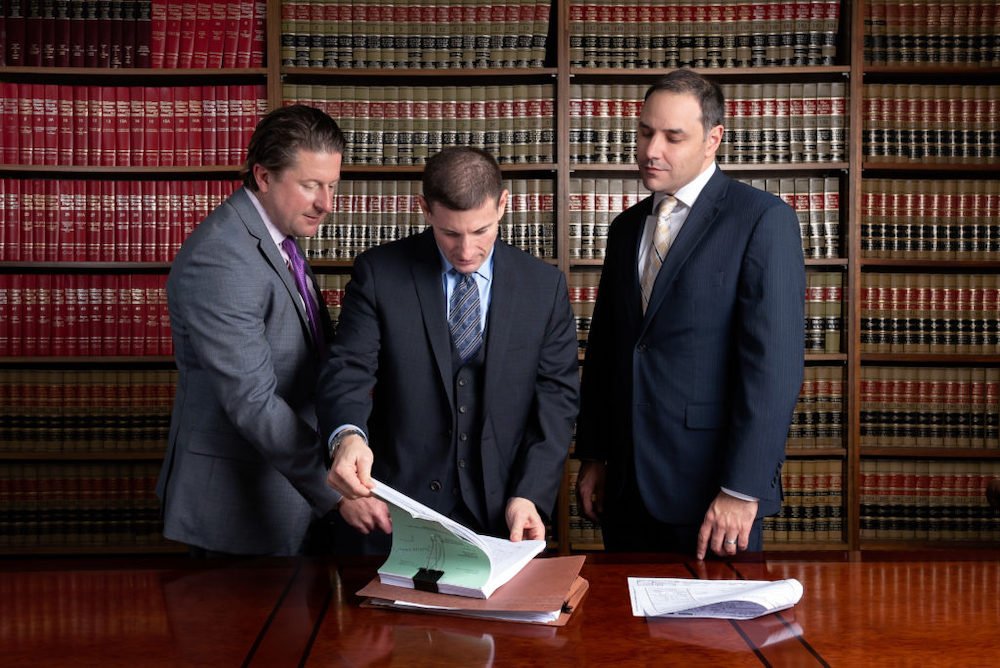 ---
"Matt took my case. I called a bunch of lawyers and have had bad issues with other workplace injury lawyers. Matt was enthusiastic about my case, took it without question and fought hard for me. He showed me how he fought for me with updates and helped me feel like I had power in a corporate work environment where my power was stripped from me."

Tyrell C
Protect your rights by getting help with your claim from our team of work comp and personal injury attorneys today.
Contact our team today to get started on your case. There are no fees unless you collect. Fill out the form or call us at (866) 938-4713 to get a free consultation today. We're dedicated to getting you the representation you need and we'll answer you within 2 hours of your inquiry.