Who We Represent
Airline Employees
Rubens & Mulholland has extensive experience in representing airline employees. Rubens & Mulholland has represented many flight attendants, ramp servicemen and gate agents who have been injured in the course of their work.
Flight attendants are often allowed to file a claim under Illinois law no matter where they were hired or where the injury occurred pursuant to their union contract. Most commonly, flight attendants are injured by turbulence and often suffer herniated discs. Rubens & Mulholland has also represented flight attendants who have suffered torn rotator cuffs and fractures.
Rubens & Mulholland has also successfully represented ramp servicemen and gate agents who have suffered from herniated discs, rotator cuff tears, fractures and meniscal (knee) tears.
RETAIN THE ATTORNEY WHO MADE THE LAW, NOT THE ATTORNEYS WHO ARE NOW TRYING TO TELL YOU ABOUT IT ON THEIR WEB SITES. Jason H. Rubens is proud to announce that he is responsible for changing fourteen years of jurisdiction law under the Illinois Workers' Compensation Act. Please feel free to click on the attached link and read the actual decision of the Illinois Supreme Court in Mahoney v. United Airlines or read an explainer about the decision.
MR. RUBENS WAS THE ATTORNEY WHO BRIEFED AND ARGUED THIS CASE BEFORE THE ILLINOIS SUPREME COURT.
This case will not only affect the rights of many ground crew workers but also thousands of other employees who are hired in Illinois but transfer and are subsequently injured in other states.
WARNING: CONTACT RUBENS AND MULHOLLAND IF YOU WERE HIRED IN ILLINOIS BUT INJURED IN ANOTHER STATE. UNDER THIS NEW CASE YOU MAY HAVE A CLAIM UNDER THE ILLINOIS WORKERS' COMPENSATION ACT WHERE THE LAWS MAY BE MORE LIBERAL. DO NOT TRUST THE INSURANCE COMPANY; CONTACT THE PERSONAL INJURY ATTORNEYS OF RUBENS AND MULHOLLAND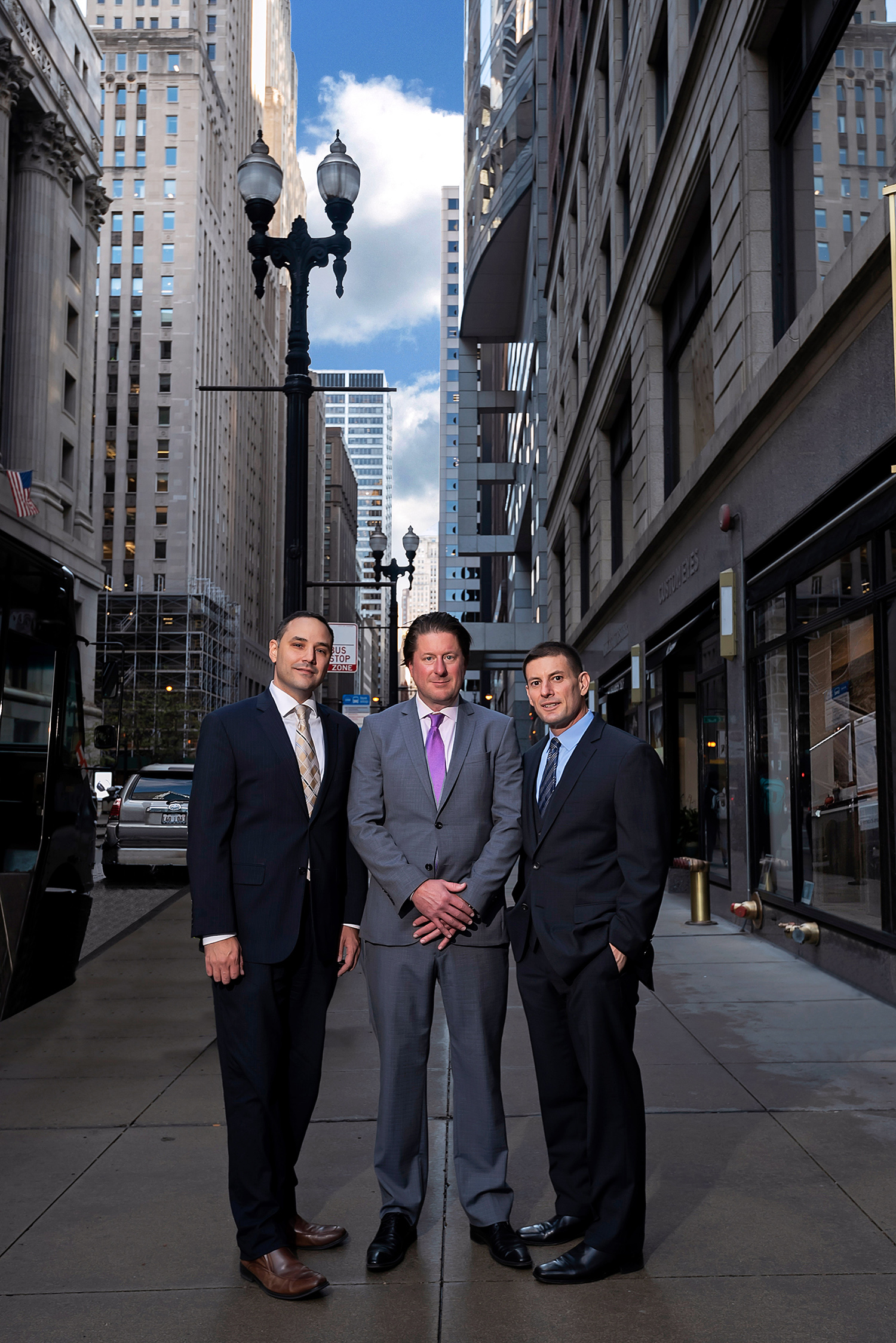 Protect Your Rights
Contact our team today to get started on your case. There are no fees unless you collect.